F1 level Hypercar Benchmark achieved by Mercedes AMG 'Project ONE'
on September 12, 2017
No Comments
In two days from now, Mercedes-AMG will finally pull the wraps off of its 50th anniversary present to the performance motoring world: a 1,000hp, street-legal, F1-inspired hypercar called Project ONE.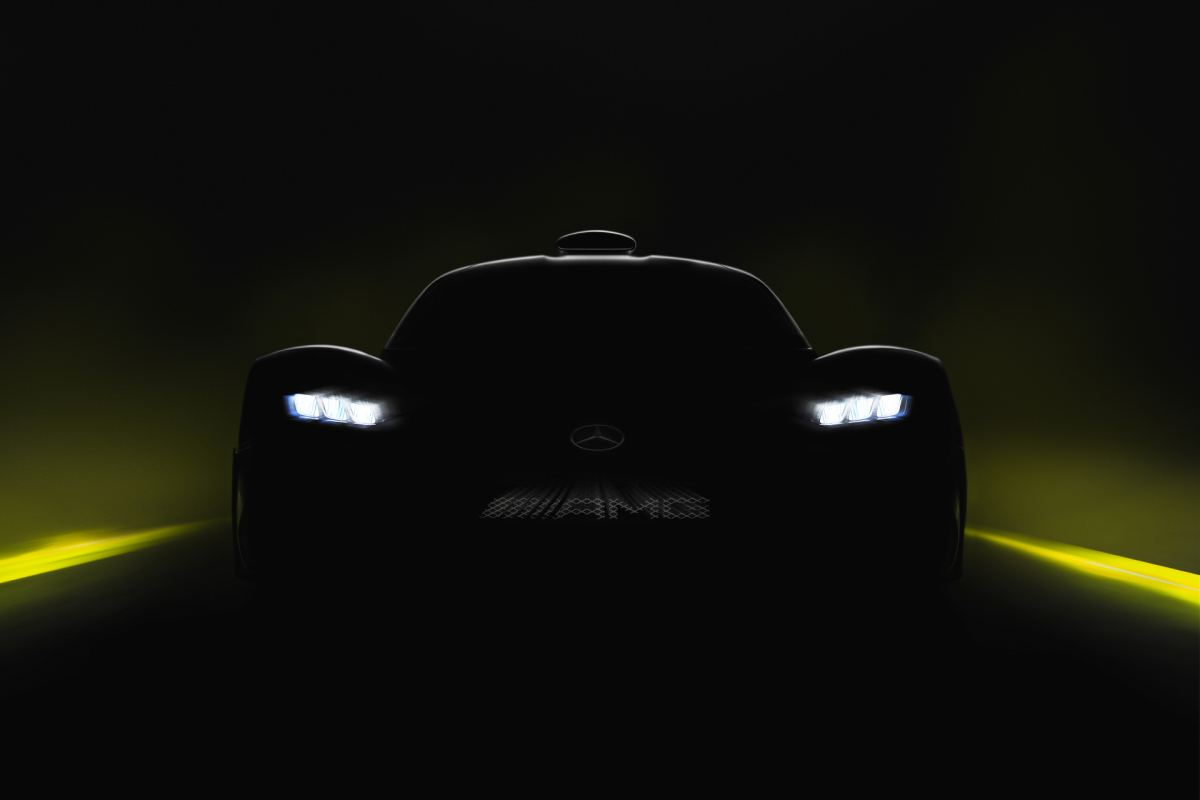 Despite the model's final exterior form having only been teased with a couple of dimly-lit images, there's a lot we already know about this two-seater, four-wheel drive, carbon fibre bodied machine – and it sounds extremely promising. All, however, is set to be revealed a couple of days ahead of the 67th International Motor Show (IAA) in Frankfurt, Germany, which opens its door on Thursday.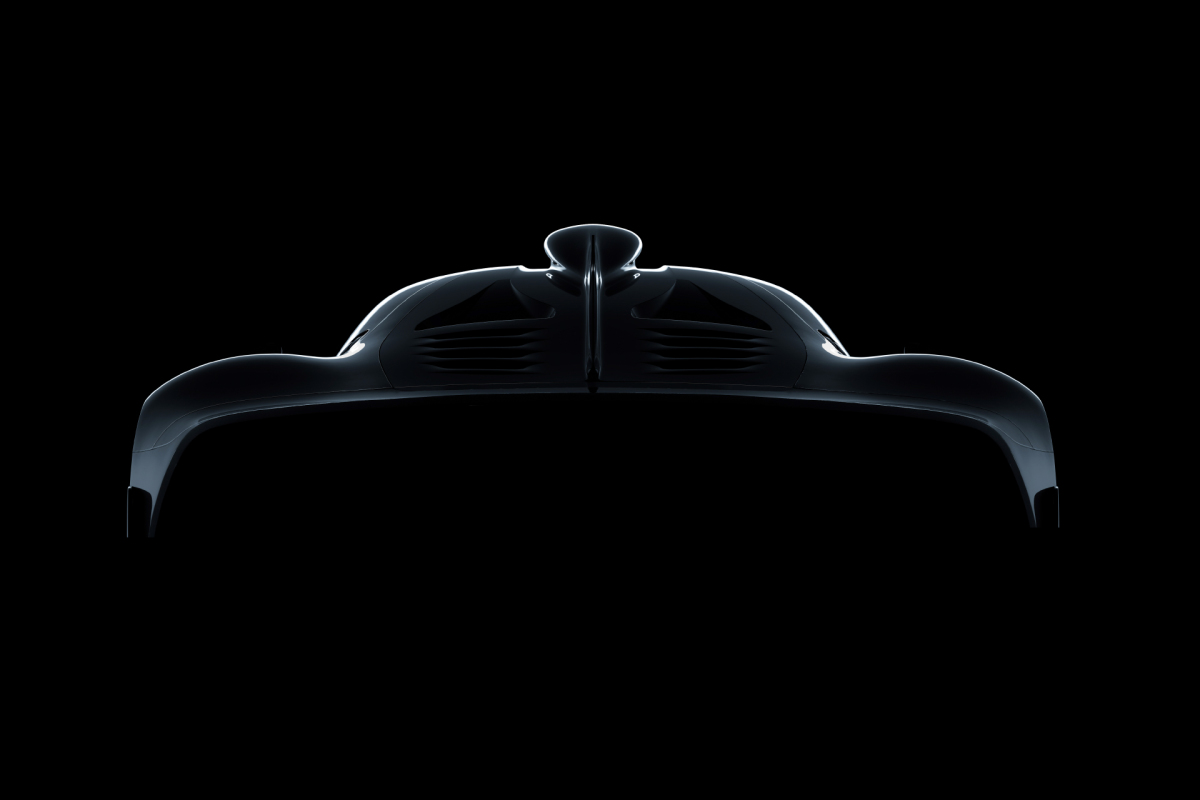 So what should we expect from Project ONE? Mercedes-AMG has said the "two-seater supersports show car" is going to bring "fully-fledged Formula 1 hybrid technology to the road." At the Nürburgring 24 Hour race earlier in the year, some of that technology was put on show, Mercedes-AMG revealing the car's mechanical architecture which includes a RPM-limited-for-the-road variant of Mercedes-Benz' PU106C F1 engine –the underpinnings reveals that the petrol engine in this hypercar will be the same 1.6-litre turbocharged unit found in their 2014 title winning car. In addition to that, Project 1 also gets four electric motors which have been attached to the front wheels, turbo and the crankshaft respectively. The car has a range of 24km in all-electric mode and will be powered exclusively by the motors on the front wheels. There are separate gearboxes for the front and rear wheels with the latter being an eight-speed single clutch unit. The combined output of five motors gives this car a power figure of 1000bhp! which will result in a top speed "exceeding 350km/h."
Of course, this sort of performance comes at a price: just 275 examples will be built (all are rumoured to have been pre-sold, however), each coming with a price tag of almost $2.5mil the US. For owners who intend to use their Project ONE regularly, there'll also be the added cost of returning the car to Mercedes-AMG for engine refurbishment after 50,000km of use. Such is the cost of owning what will surely be the closest thing to a modern-day F1 machine for the road though.
Further evidence of F1 design and technology is visible in the positioning of the battery pack and control unit which sits behind the front wheels to create a perfect balance. Also visible is race-car style push-rod suspension both in the front and rear, carbon ceramic brakes and 335 section rear tyres which, for a road going car, are massive. To put it into perspective, the 2016 Mercedes AMG F1 car that won Nico Rosberg his title used 325 section rear tyres.
Production of the car is expected to begin sometime next year and AMG says it will build one car a day to ensure that the order books are closed up before 2020. The car will be road legal across the world except for China and is expected to be insanely fast but luxurious in that Mercedes-Benz way. The company says it will start testing the car soon and if the past is anything to go by, then we can expect that Mercedes-Benz will attempt to make a name for itself by breaking the lap record at the Nurburgring within the next three years.